Max out on protein and fiber with these tasty bean salads
We have a number of favorite bean salad recipes, from green bean salad with lemon, soy, and almond flakes, to four-bean salad with a caesar vinaigrette.
For the most part, in this section on bean salad recipes we'll focus on beans traditionally sold dry or in a can, such as navy beans, kidney beans, garbanzo beans (also known as chickpeas), red or adzuki beans, and others. These beans are chock full of protein, and you can make a great bean salad with them without spending a fortune. In fact, for some bean salad recipes the vinaigrette may cost more than the beans, especially if you're using fancy dresing ingredients like extra virgin olive oil or balsamic or sherry wine vinegar.
Along with beans see this trio of great Lentil salad recipes; one of our favorite meals of all is a lentil salad with roasted bell peppers and feta cheese or chevre. I like to serve a bold red wine like a Shiraz or a Chianti with these – for more wine pairing tips check out Southwest wine guide.
But let's be candid here – there aren't a lot of bean salad recipes that are going to get a seven year old excited, unless you have a very adventurous seven year old. When we make a bean salad, our kids usually grown, and sometimes refuse to eat what's in front of them. Kids just don't seem to appreciate or enjoy the flavor or texture of beans, unless they're thoroughly disguised in something like a meat chili. So if you're going to try these bean salad recipes out on kids, make sure you either have a backup meal for them, or are willing to listen to some whining and groaning!
I've added a couple of faves below to get things started: one of green beans and one of dried. Other recipes I'll add links to here, such as:
A chickpea salad recipe that uses a simple but colorful combination of chickpeas, raw broccoli, and sweet red pepper.
A note on cooking or buying beans
If you want a quick bean salad meal, it's handy to keep cans of several kinds of beans in your kitchen or larder to prepare bean salad recipes. I always have a few cans of cooked chickpeas, as well as red kidney beans, white kidney beans, and navy beas. Many grocery stores also sell cans of mixed beans so you can make a multi-bean salad from a single can. If you're just making a salad for one person or a small side dish for two, a can of mixed beans is a great idea, but you'll save money and get better flavor and more variety by using several bean varieties each from its own can. Check out best Mixing Blender. Read our Mixing method
If you want to keep costs down when cooking bean salad recipes, then dried beans are usually cheaper than canned beans, but they can take a long time to cook (unlike lentils, which can cook from dry in as little as twenty minutes). First of all, you need to get rid of the oligosaccharides found in the dried beans, unless you want to have a very bad case of flatulence. To do this you need to soak the beans, then change the water, before cooking. There are two methods:
Overnight soaking: Cover the beans generously with water and let soak overnight, or for at least eight hours.
Boiling water soaking: Place the beans in a large pot, cover generously with water, bring to a boil, and let boil for one minute. Remove from heat, place a lid on the pot, and let sit for an hour.
Once the beans have rehydrated through overnight or boiling water soaking, drain the water away, add a generous amount of fresh water, and cook for the required amount of time. For soy beans, that can be up to 90 minutes; garbanzo and kidney beans can take 45 to 60; and smaller beans like navy beans may take 30 to 45 minutes. If you have a pressure cooker, you can save cooking time and energy as well; at fifteen pounds pressure (the standard presure on most pressure cookers) your beans will be done in less than half the time it takes to boil them in a regular pot. The only problem with a pressure cooker is you can't easily taste the beans to test for doneness; you have to use trial and error to figure out the right amount of cooking time.
For most bean salad recipes, you can serve the salad warm or cold. If you want it warm, don't rinse the cooked beans in cold water. For a cold bean salad, rinse to wash away some of the starchy liquid, before adding the beans to the salad.
One other point on soaking and cooking beans: the older the beans, the longer they take to soak or cook. If your beans have been in storage for more than a year, you'll almost certainly need to soak them using the boiling water method, because overnight soaking won't do much of anything. And you'll need to cook them longer. Avoid having to deal with long soaking and cooking times by buying smaller amounts of dried beans – only what you can use up in about 3-6 months.
Green bean salad with lemon, soy, and almond flakes
Most salads involve a careful contrast between salt, sweet and acid, three of the simple tastes our tongues use to tell us what the food tastes like. This delicious and simple green bean salad is one of our favorite bean salad recipes and takes little time to cook. It's a more interesting way to serve fresh green beans than just steaming or boiling them.
Ingredients
1 lb fresh green beans
2 Tbsp vegetable oil
1/4 cup white vinegar
Juice of 1 large lemon
3 Tbsp soy sauce – tamari or shoyu
1 Tbsp sesame oil
1 tsp sugar
1/4 cup almond flakes
Directions
1. Wash and trim the green beans. Heat the vegetable oil and white vinegar in a skillet on medium high heat. Once the vinegar is steaming, add the green beans. Stir to coat, lower the heat to low, and cover. Simmer for about 5 minutes.
2. Remove the beans from the pan with a pair of wooden tongs or with a slotted spoon, and place in a salad bowl. (What's left of the oil and vinegar should be discarded.)
3. Whisk the lemon juice, soy sauce, sesame oil and sugar in a small bowl until well blended.
4. Pour over the beans and toss the salad to coat the cooked beans.
5. Place the almond flakes in a small condiment bowl. Serve the salad and allow people to add their own almonds. This prevents the almond flakes from going soggy if left in the salad too long.
4 bean salad recipe with caesar vinaigrette
When you think of the number of varieties of bean available at bulk food stores, or even at your local food store, the possibilities for a bean salad are endless. Remember that some color variety is important, and the more types of beans you add, the more salad you'll probably wind up with. While it might keep in your refrigerator for three or four days, this salad is best eaten fresh – eating bean salad too many times in short succession can start to strain the digestive system a little! But this is a great way to get your protein, ruffage, and carbohydrates at a very low cost!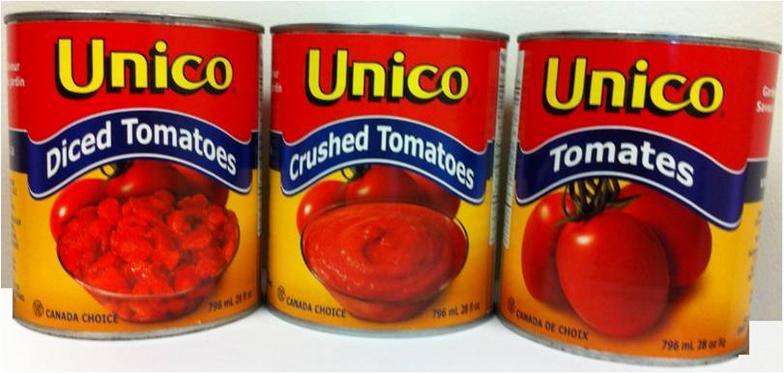 For this recipe I use 19 oz (540 ml) cans of beans. You can also use 14 oz cans, but use five tins instead of four if you have the smaller type (19 x 4 = 76; 14 x 5 = 70). If you use only 4 smaller tins you'll drown the salad in the vinaigrette. And of course, if you're feeling very industrious, you could soak and then cook four different kinds of dry beans yourself … just remember, if you cook all types together, use the longest required cooking time of the four beans, or some will be too hard to enjoy!
Ingredients
The salad
1 can garbanzo beans
1 can romano beans (mid-sized beans with mottled red and white color)
1 can black beans
1 can red kidney beans
2 scallions, minced
1/4 sprigs parsley, minced
The dressing
1 raw egg
1/2 cup olive oil
1/2 tsp hot mustard
1 garlic clove
2 tsp capers or pickled peppercorns
1/2 cup Parmegiano Reggiano cheese, grated
1 tsp salt
Freshly ground black pepper
Juice of one small lemon or half a large lemon
Directions
1. Empty all four tins of beans into a collander. Rinse under cold water for 30 seconds, stirring with one hand, to wash away cooking liquid. Let drain.
2. Prepare the scallions and parsley and set aside. Move the beans to a salad bowl.
3. Coddle the egg: bring a small pot filled 2″ high with water to a boil, remove from the heat, and place the egg, still in its shell, into the pot. Cover with the lid. Remove the egg after 45 seconds.
4. Crack the coddled egg into a small bowl. Add the olive oil, lemon juice, hot mustard, and grated parmesan. Add salt and a few twists of black pepper.
5. Flatten and mince the garlic clove and add to the dressing bowl.
6. Whisk the dressing vigorously until well blended. Add to the salad bowl, and toss the beans well.
7. Sprinkle the parsley and scallions on top. Mix in.
---
Serve this salad with an oven-warmed rosemary foccacia or a fresh baguette; the carbohydrates in the bread help make the bean salad easier to digest.
Summary
Recipe Name
Published On
Preparation Time
Cook Time
Total Time
Average Rating
Based on 1 Review(s)